Metal Cable Gland with Cable Hole
Product name : Metal Cable Gland with Cable Hole
Products Category: > Cable Glands
Material: Brass, Nickel coating.
Claw: Silicon rubber
Seal: Silicon rubber
Certificates: CE, ROHS.
Protection: IP68
Operating temperature:-40℃ to 100℃, short time can work for 120℃.
Application: can lock up the cables, and another side can connect the base of case, in order to make an inside-outside connection on the electricity case. it can work in the bad enviroment for cable connection.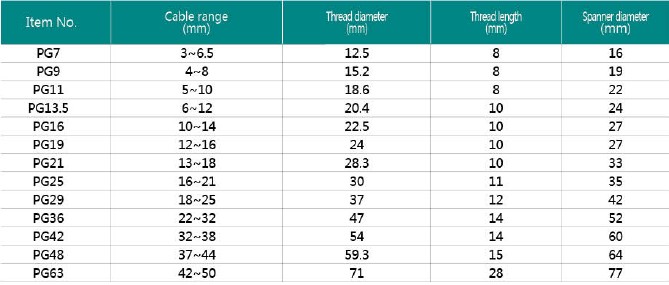 Send Inquiry :
Contact Us
Name: Jim Pan
Tel: 0086-577-62760116
Fax: 0086-577-62763455
Mobile: 0086-15858819682
E-mail: [email protected]
Add: 9# Siqian Road, Xinguang Industrial Zone, Liushi, Wenzhou, Zhejiang Province, China
Whatsapp: 0086-15858819682
Skype: pankejin1